AMC Wagoneer, Truck, Commando, Jeep Sign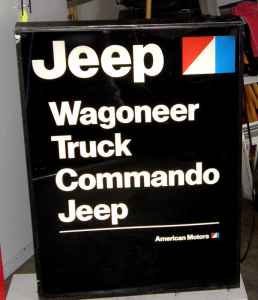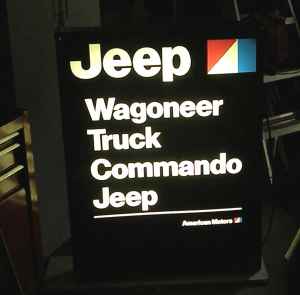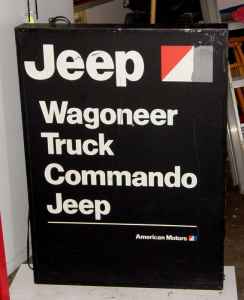 In September 2010, I bought this sign off of craigslist. The history behind the sign in that it came from the Penn Auto Plaza in Minneapolis, MN. It hung in the front window. The sign is lighted on one side and is painted on the other side. The sign works fine. The AMC logo on the painted sign looks to have been touched up with the wrong color though.

The sign will eventually be restored, but I am just using it as-is right now.
---
Copyright 2010 - Todd Paisley (paisley@erols.com)
Last updated 29 November 2010