Original Source Documents: October 4, 1941 - W-398-qm-10977 - Lt. Col. J. Van Ness Ingram, QMC to Ford Motor Company
Contributor: Bill Norris
Source: Lt. Colonel Dow's collection, Detroit Library
---
Contract No. W-398-qm-10977
O. I. 1415
Priority A-1-i
WAR DEPARTMENT
OFFICE OF THE QUARTERMASTER GENERAL
WASHINGTON
IN REPLY REFER TO______________________
October 4, 1941
Ford Motor Company
3674 Schaefer Road
Dearborn, Michigan
Gentlemen:
It is anticipated that the War Department will place an order with you for the following items, funds for which have been appropriated and are now available for expenditure:
Quantity Item
Not less that 15,000 Trucks, 1/4 ton, 4x4
in accordance with Specification USA-LP-91-997A as amended by letter of August 27, 1941, to the Holabird Quartermaster Depot, File 398-42-Neg. 1, and identical with those now being produced for the Quartermaster Corps by the Willys Overland Motors Inc. under contract number W-3980qm-10757 excepting insofar as exceptions may be specifically authorized as to each individual part by the Contract Office hereafter.
The Secretary of War finds that in the interest of National Defense, it is necessary that production be not delayed awaiting the placing of the aforesaid order. It is desired that you purchase such jigs, dies, tools and fixtures, and such materials and equipment as are necessary to the production of such items in anticipation of the placing of such order, that you make the necessary plans and arrangements for production, including subcontracts, and that you proceed forthwith with the production of such items.
In the even that the order for these items is not placed with you prior to December 1, 1941, the government will upon demand made by you prior to February 1, 1942, reimburse you for the cost incurred by you and will assume your obligation for any commitment that you have made in this connection, not to exceed the sum of five million ($5,000,000.00) dollars. Upon payment and assumption by the government, title to such material and equipment, including rights under commitments assumed, will vest in the government.
You agree in connection with the purchase of such materials and equipment referred to that you will comply with all laws pertaining to the purchase of such material and equipment. All applicable clauses (as set forth in Invitation for Bids No. 398-42-Neg.1, exhibit B hereto) to be incorporated in contracts entered into by the United States for articles of the kind referred to are herby incorporated herein by reference except as follows:
a. The standard government patent clause in contract Form 32 shall not apply to the engine. The United States Government shall furnish or cause to be furnished to the Ford Motor Company a royalty free license for the engine to make, have made, use and sell the same to the United States Government under all patents, patent, applications, processes now owned by Willys Overland Motors Inc. in or under which they have the right to grant licenses, this license to include rights to use methods or processes now used by Willys Overland Motors Inc, to make these engines.
b. The United States Government will supply or cause to be supplied to the Ford Motor Company complete working drawings or blue prints and complete specifications covering all details of the engine.
c. The United States Government will also furnish to the Ford rotor Company complete drawings and specifications covering the chassis and body.
The unit prices to be paid, the dates of delivery, and other contractual matters will be negotiated between you and the United States. It is, however, specifically agreed that -
a. The tooling covered by this letter of intent will be undertaken immediately and will be sufficient to produce the list of items in exhibit "A" so as to produce vehicles at the rate of not less than 300 vehicles per day and 1500 vehicles per week on a five-day basis, together with necessary spare and service parts to be produced and delivered concurrently with said vehicles in the proportions covered by Invitation for Bid No. 398-w2-Neg.-1.
b. The cost to the United States Government of this tooling will not exceed two million one hundred thousand ($2,100,000.00) dollars.
c. Price for the production of the vehicles less tooling will not exceed eight hundred fourteen and 81/100 ($814.81) dollars per vehicle subject to a discount of fifty ($50.00) dollars for payment within thirty (30) days: including Federal tire tax.
d. The final contractual price for the Vehicles will be arrived at by dividing into the tooling cost finally arrived at (b. above) the total number of vehicles finally contracted for and adding thereto price of vehicles less tooling (c. above) finally arrived at.
e. The Ford Motor Company agrees further that all jigs, dies, tools, and fixtures included in the tooling cost under b. above will be used exclusively for the production of trucks manufactured or to be manufactured for the War Department unless the Contracting Officer or his duly authorized representative shall authorize the use of said jigs, dies, tools and fixtures for the production of trucks manufactured for other than the War Department.
f. In the event that a formal contract does not supersede this letter of intent, title to existing tools modified so as to permit their use in the production of these vehicles will remain the property of the contractor or his subcontractor but the War Department will reimburse you for the cost of such modifications within the reimbursement limit set forth above.
g. The contract resulting from this letter of intent will not require a bid or performance bond nor will liquidated damages be included.
The number assigned to this letter and appearing at the top of page One will be used in connection with priorities and allocations only. If and when this letter shall be superseded by a formal contract, such contract will bear the same number.
Kindly indicate on the enclosed two (2) copies of this letter your acceptance of the terms thereof, and return to the contracting officer on or prior to October 6, 1941.
Yours very truly,

J. VAN NESS INGRAM,
Lieut. Colonel, Q.M.C.,
Contracting Officer.
APPROVED___________1941
APPROVED_________________________1941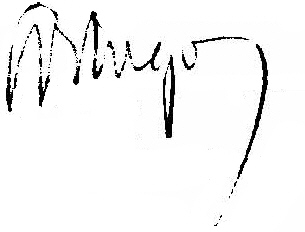 E. B. GREGORY,
Major General,
The Quartermaster General.
ACCEPTED_____October_4_______1941

Ford Motor Company
__________________________ ROBERT P. PATTERSON,

Under Secretary of War
___Assistant Secretary_____
(Official Title)
Exhibit "A"
Axles, front.
Front axle constant velocity universal joints.
Axles, rear.
Engine, less accessories.
Fuel tank.
Transmission and controls.
Transfer case and controls.
Propeller shafts.
Frame and cross members.
Steering linkage.
Radiator core.
Body.
Fenders, front and rear.
Engine hoods
Wheel hubs and brake drums.
Brakes.
Wheel cylinders.
Brake master cylinders.
---
Copyright 2006 - Todd Paisley (paisley@erols.com)
Last updated 6 September 2006