---
MB-100063 Grille Details
Could This Be the Jeep Used to Test The Ford Stamped Grille Design?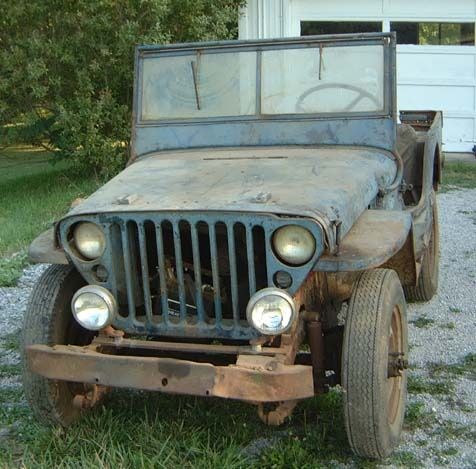 One of the more interesting features about MB-100063 is that is currently has a stamped grille. A regular MB of this vintage would have had a "slat grille" made up of iron bars. The stamped grille did not appear until MB serial number MB-125808.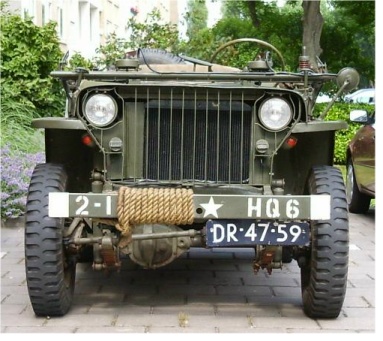 MB with "slat grille"
At first I thought that someone replaced the grille some time in its life. Then I noticed the grille had characteristics of the early Ford GPW grille. The early GPW grille does not have "notch" in the top center of the grille where the 2 half of the hood meet together.
MB Grille with top "notch" in center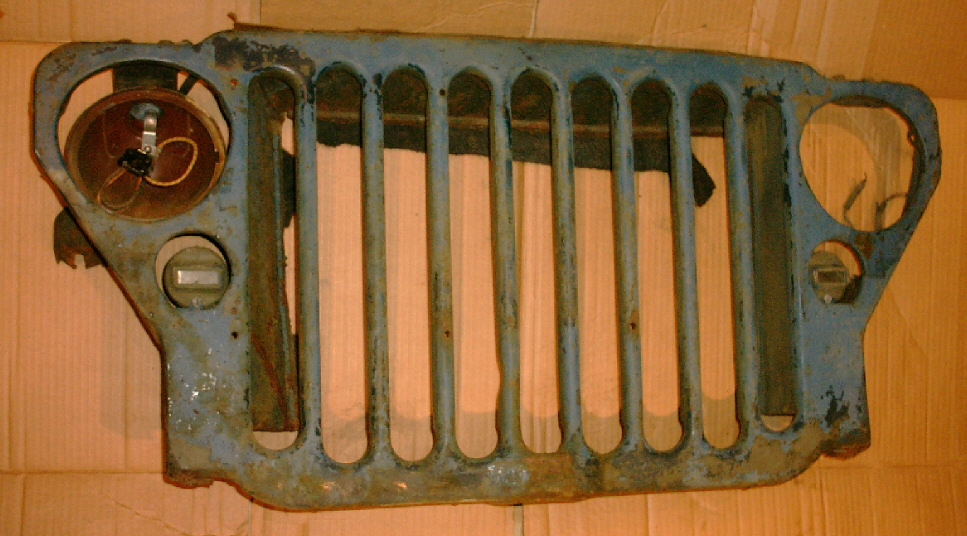 MB-100063 Grille with no "notch" in center
At first I was thinking this was a GPW grille. But after some examination, there was not a F mark on the top air deflector like usual.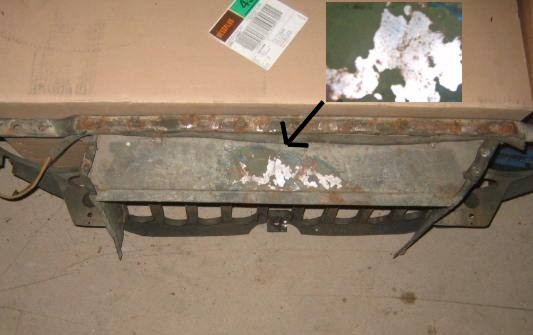 GPW Grille with F Mark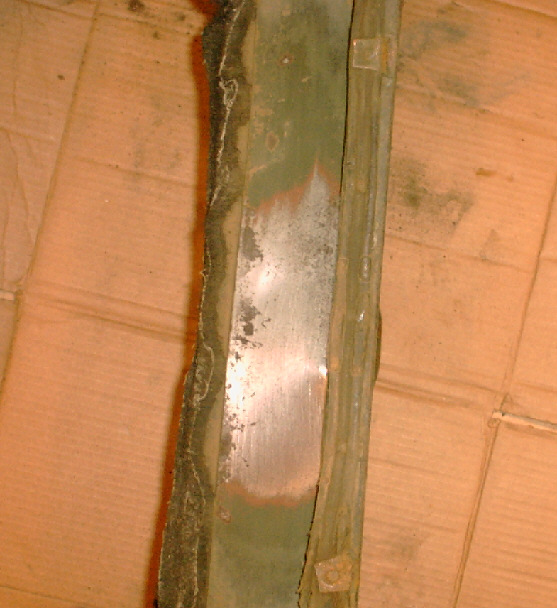 MB-100063 Grille with No F Mark
The grille has the original Corcoran-Brown SEELITE headlights. After taking one of the headlights apart, the headlight is date stamped with what appears to be November 1, 1941. (The "4" looks to be smudged.)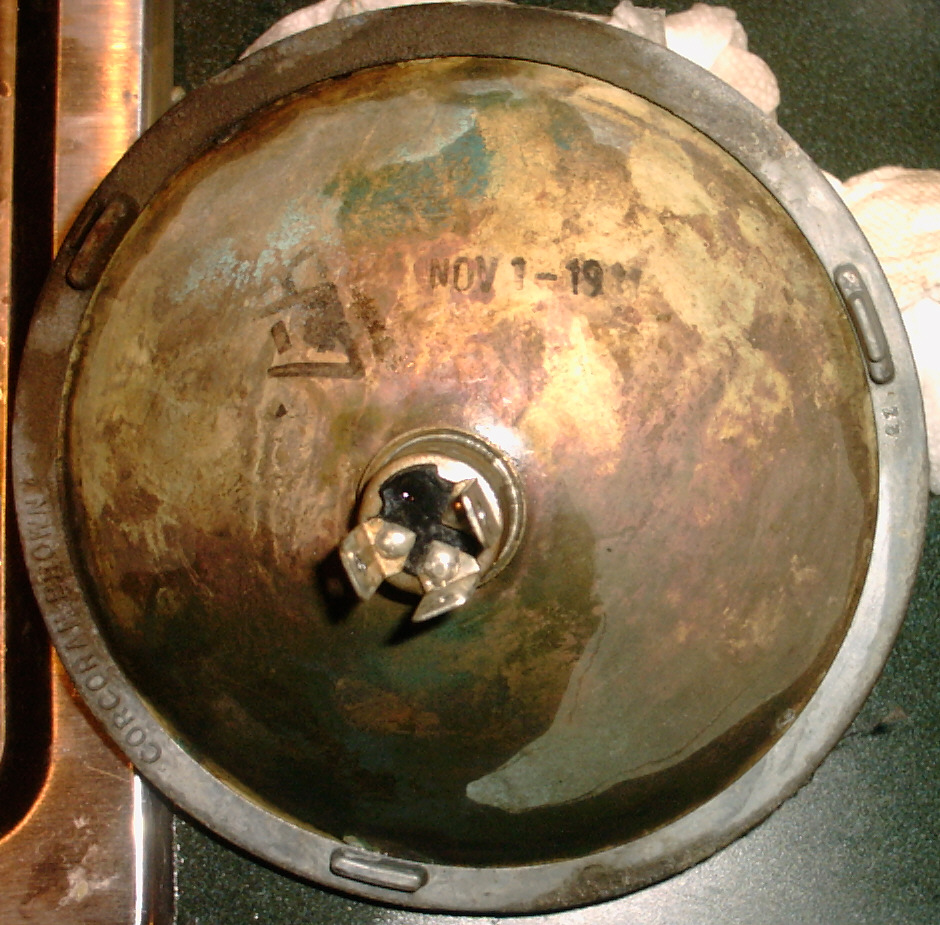 The headlight bolts are marked TR-20 which is consistent with a slat grille MB. What appears to have happened is the headlight buckets and brackets were taken off the original "slat grille" grille! MB-100063 would have had a DOD (if it were a production MB) of around 11-17-1941. So a November 1, 1941 date would be consistent with what would have been original.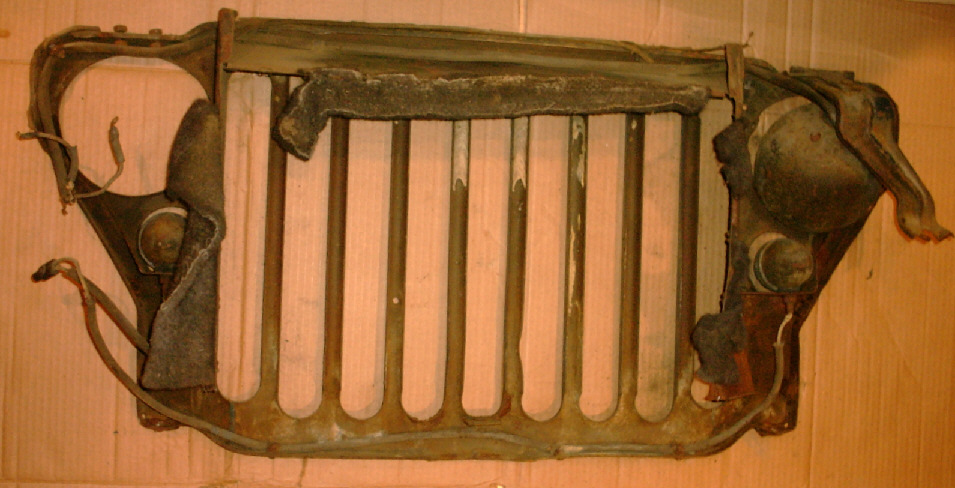 MB-100063 Grille - Back
MB-100063 Grille - Side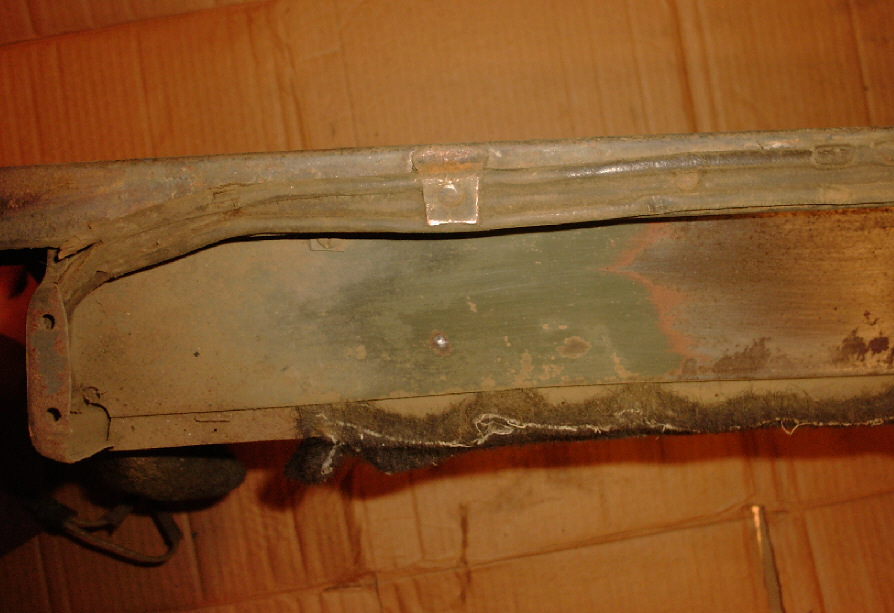 MB-100063 Grille - Copper Tabs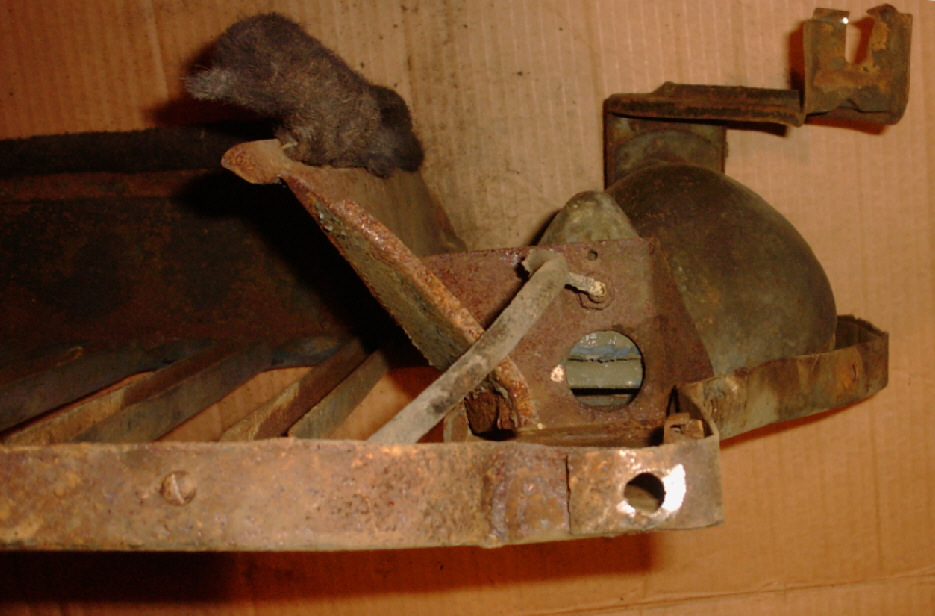 MB-100063 Grille - Blackout Light Bracket
There are a few holes drilled on the front of the grille. Because the jeep was used to test various ideas that were being considered for the production MBs, they may be evidence of a certain test. Of the 5 holes, 2 of them appear to be for the mounting of a front license plate.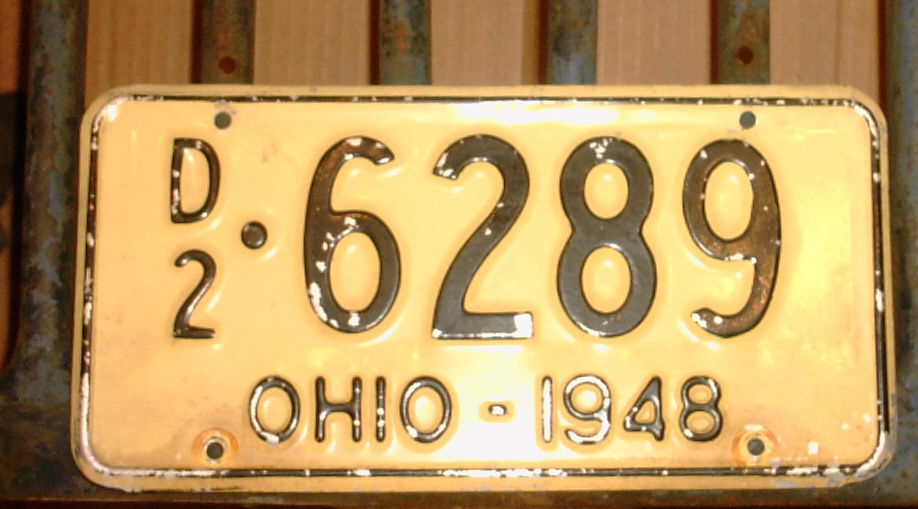 MB-100063 Grille - License Plate Holes
MB-100063 Grille - Probable License Plate Mounting Method
There is some photographic evidence of Willys-Overland mounting license plates like this. X17 mounted its front license in a similar manner.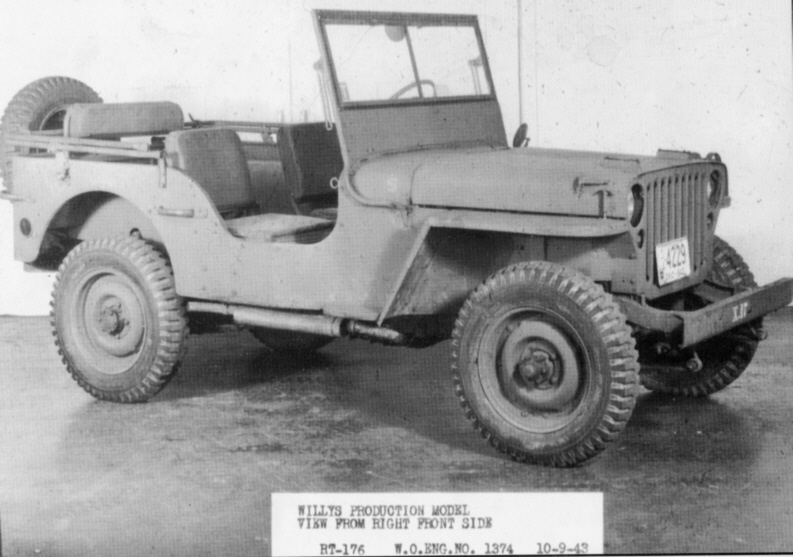 X17 Front License Plate Mounting Method
If you know of an early MB with a "unnotched" stamped grille, please let me know. Thanks.
---